Biological Hydrodynamics
This class is divided in three parts and will cover hydrodynamics of passive fluids, hydrodynamics of active fluids, and biological pattern formation processes. We will review basics of continuum mechanics and equilibrium and non-equilibrium thermodynamics, linear response theory, Onsager Relations, and the derivation of hydrodynamic equations both from microscopic rules and from a phenomenological approach using broken symmetries and conservation laws. Topics for passive fluids include thin film fluids and the statics and dynamics of nematic liquid crystals. Topics for active fluids include active nematic or polar fluids and biological fluids. Moving beyond linear response we will discuss spatial chemical systems, bifurcation theory, and biological pattern formation. The class will end on coupled chemical and hydrodynamic pattern formation processes relevant for morphogenesis.
Prof. Dr. Stephan Grill, & Dr. Jan Brugues
Winter Semester 2016/2017
Tutorials: Christoph Ehrlich
DESCRIPTION

Hydrodynamics in Biology, with a Focus on Cell and Developmental Biology
1. Dynamics of Passive Fluids

-Navier-Stokes Equation

-Low Reynolds Number Hydrodynamics

-Hydrodynamic Interactions, Oseen Tensor

-Thin Films

2. Dynamics of Active Fluids

-Conservation Laws and Broken Symmetries

-Linear Response

-Onsager Relations

-Nematostatics

-Active Nematics

-Thin Film Active Fluids

3. Morphogenetic Pattern Formation

-Biological Pattern Formation

-Pattern Formation in Active Fluid
LITERATURE
Mechanics of Motor Proteins and the Cytoskeleton
Jonathon Howard
Sinauer Associates Inc., Sutherland, Massachusetts, 2001
ISBN: 0-87893-334-4
Soft Condensed Matter Physics in Molecular and Cell Biology
Edited by W C K Poon and D Andelman
CRC Press, Taylor & Francis Group, New York London, 2006
ISBN: 0-7503-1023-5
Principles of Condensed Matter Physics
P. M. Chaikin and T. C. Lubensky
Cambridge University Press, Cambridge, 1995
ISBN: 0-521-432224-3
Non-Equilibrium Thermodynamics
S. R. de Groot and P. Mazur
Dover Publications Inc., New York, 1984
ISBN: 0-486-64741-2
Low Reynolds Number Hydrodynamics
John Happel, Howard Brenner
Kluver, Martinus Nijhoff Publishers
ISBN: 90-247-2877-0
Elementary Fluid Dynamics
D. J. Acheson
Oxford Applied Mathematics and Computing Science Series
Clarendon Press, Oxford
ISBN-10: 0 19 859679 0
Course of Theoretical Physics Volume 6: Fluid Mechanics
2nd edition
Landau and Lifshitz
Butterworth-Heinemann (Elsevier), Oxford
ISBN-13: 978-0-7506-2767-2
Pattern Formation - An introduction to methods
Rebecca Hoyle
Cambridge University Press
ISBN-13: 978-0-521-81750-9
Powered by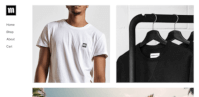 Create your own unique website with customizable templates.